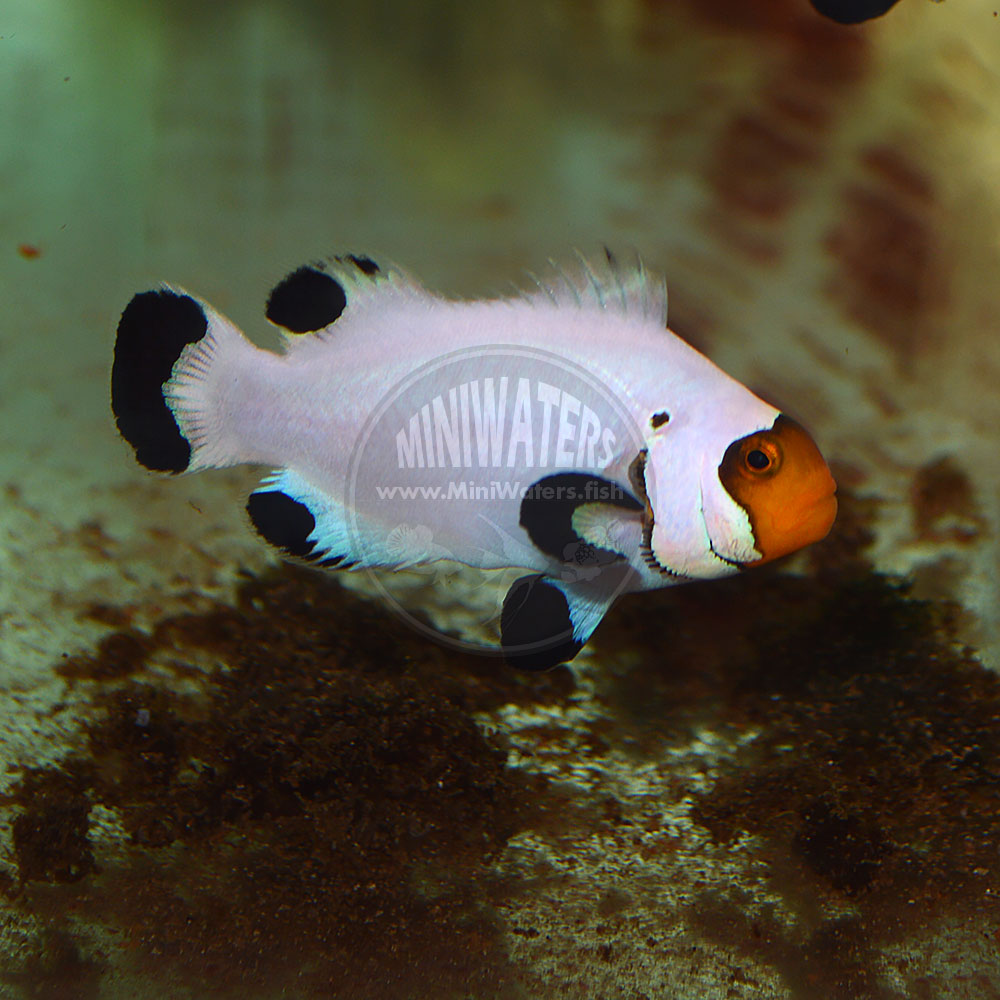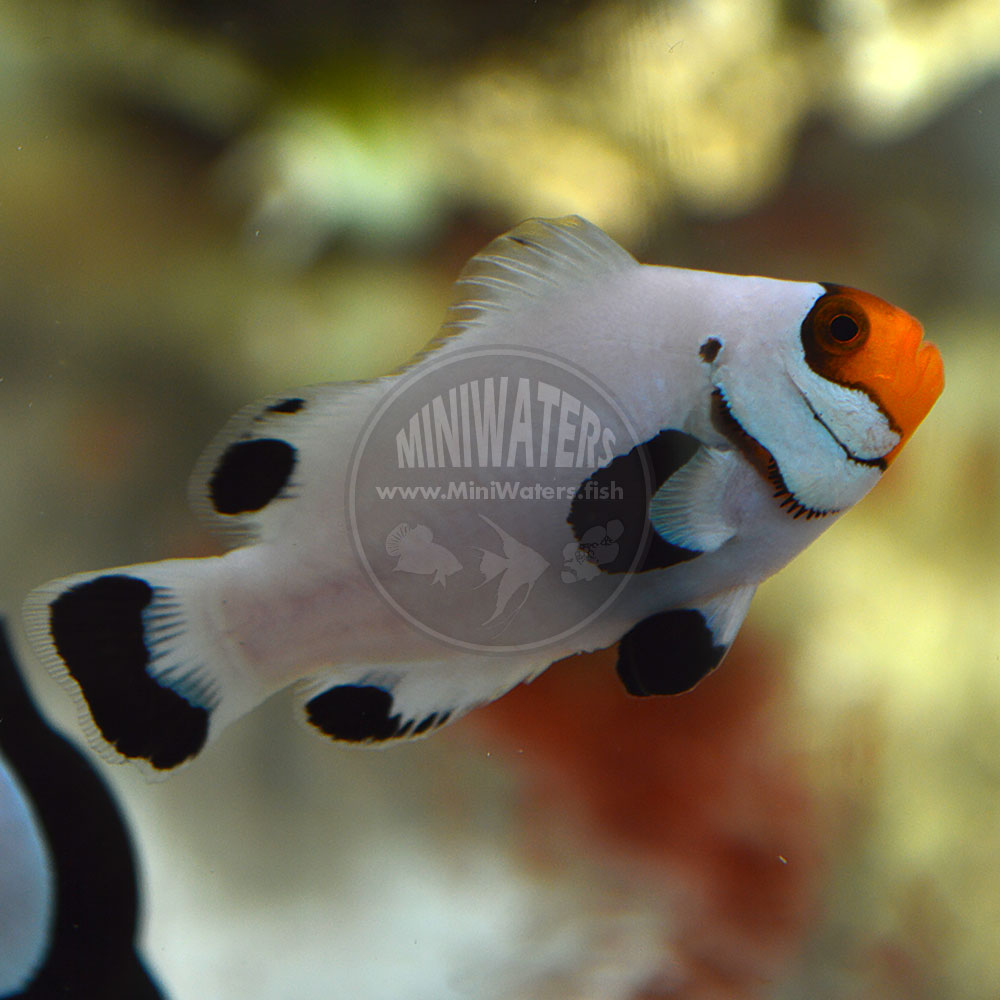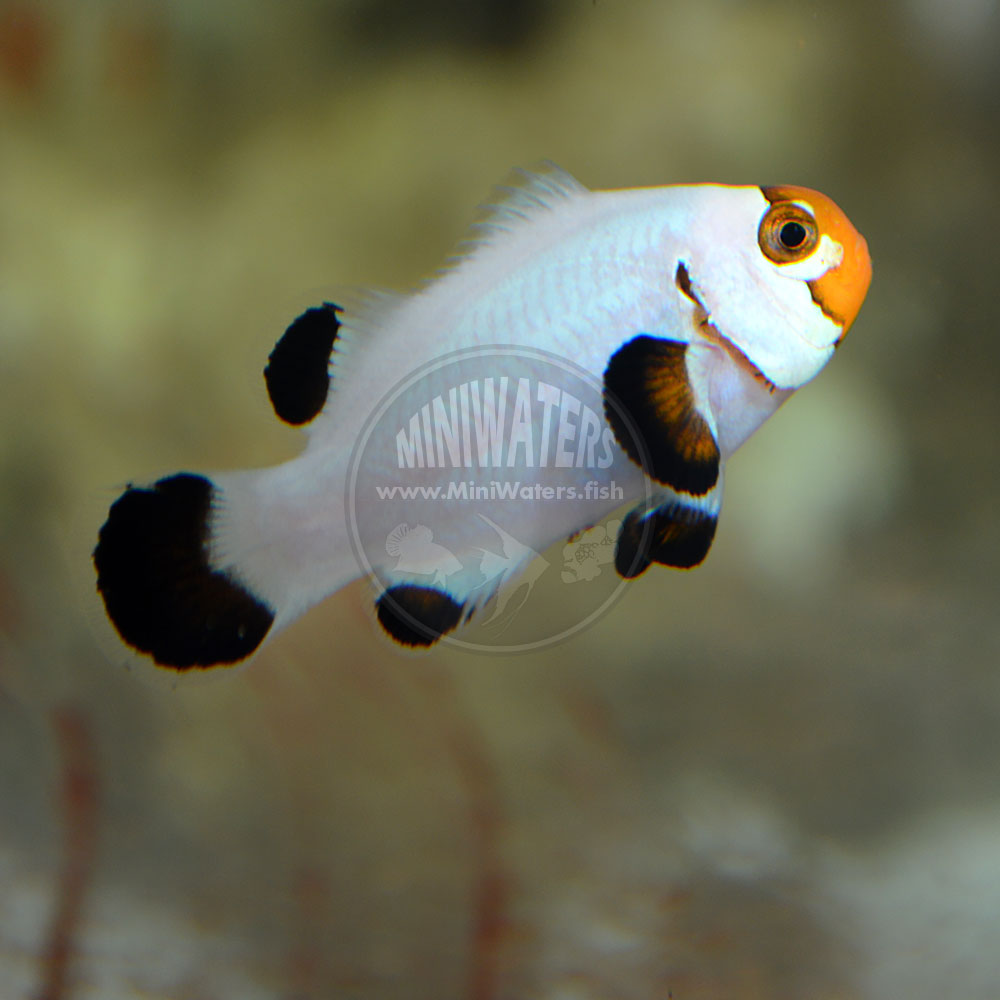 This is a WYSIWYG listing – These are the exact fish being offered for sale. This is an Bonded pair of Wyoming White Ocellaris Clownfish, Amphiprion ocellaris. The male shows a very rare trait in Ocellaris clownfish – it is a "Pearl Eye". This trait has also been called "eyebrows" in clownfish.  Regardless, the unique facial patterning really stands out in this one-of-a-kind clownfish. His female mate is no slouch either!
These juveniles are reared by Doty Aquaculture, and are from Sustainable Aquatics Fancy White lineage. My guestimate on the size of these fish is 1.5″ and 2″.
Please see our "Wyoming White" Clownfish page for more basic info on the genes that turn a regular clownfish into a "Wyoming White"!